TAIKI's fundamental principles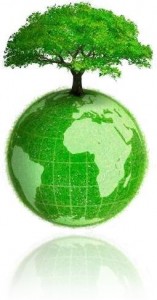 TAIKI U.S.A., INC. recognizes that global environmental problems affect us all.  So TAIKI U.S.A., INC. will try its best to reduce natural resource waste and our parts' impact on the environment.  We understand that our company's products are closely related to some environmental problems, such as chrome plating on the metal stamping parts.  Therefore, we will give our full effort to contribute to any possible improvements to lessen the environmental impact.
Action guideline:
TAIKI U.S.A., INC. will execute environmental management strategies not only in company activities, but also in all aspects of life based on the following points.
All of our team members will try to implement environmental management strategies in the order process, parts production, new business development, delivery, and customer service. 

Regulations concerning the environment will be observed by all of our team members at TAIKI U.S.A., INC. in order to improve the environment. 

We guarantee that all of our products will not contain substances that are harmful to humans and the environment.

For continuous improvement, we will review our environmental policies and principles bi-annually.

Each of our team members will continuously follow up with the environmental policies and principles.

All of TAIKI's environmental policies and principles are open to the public.